'Ksan Historical Village and Museum ('Ksan) is located near the ancient village of Gitanmaax,  at the confluence of the Bulkley and Skeena Rivers in the community of Hazelton, British Columbia.
For centuries and possibly millennia, Gitxsan's have maintained communities at important canyons and junctions on the Skeena River. This location was an important fishing site and transportation hub.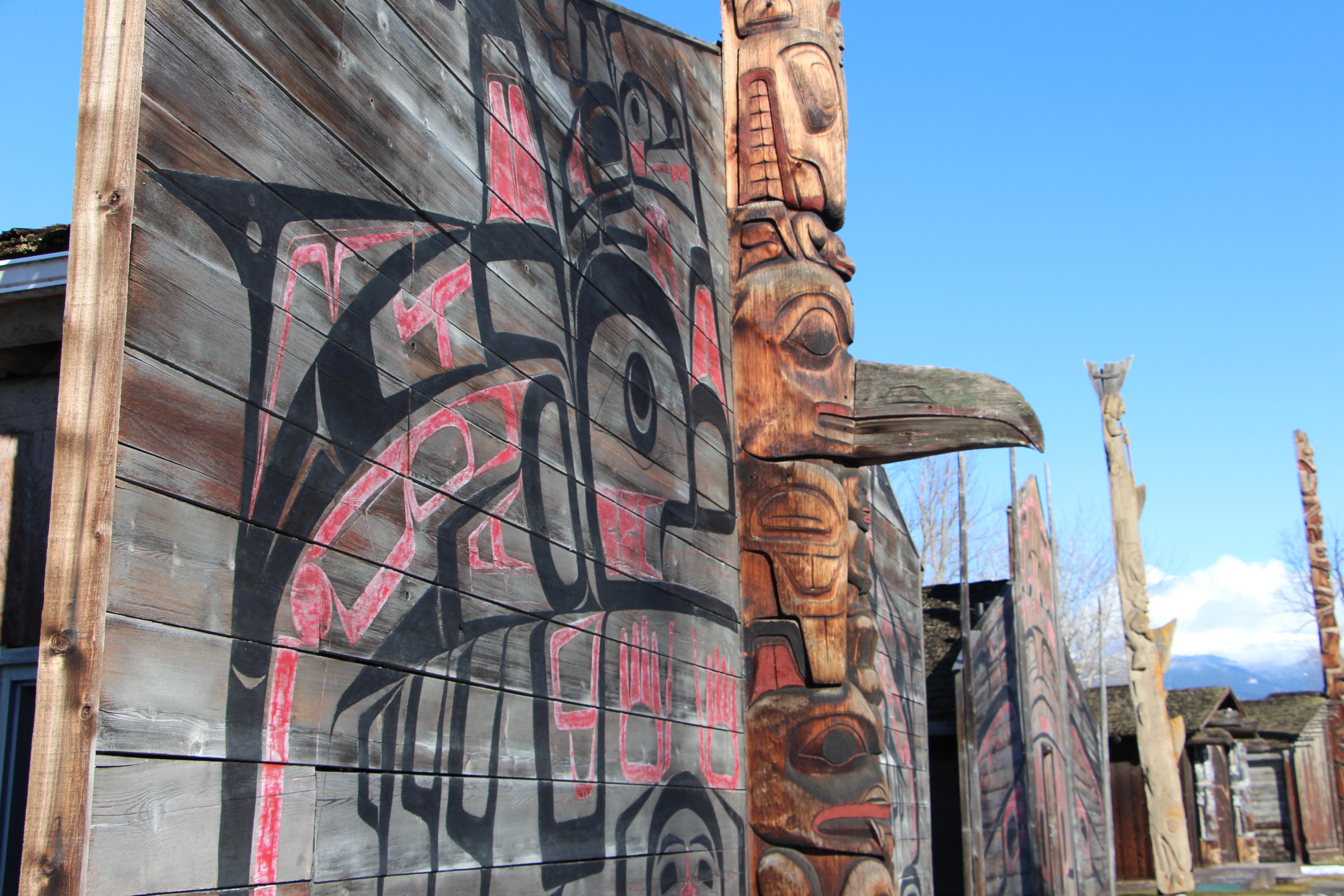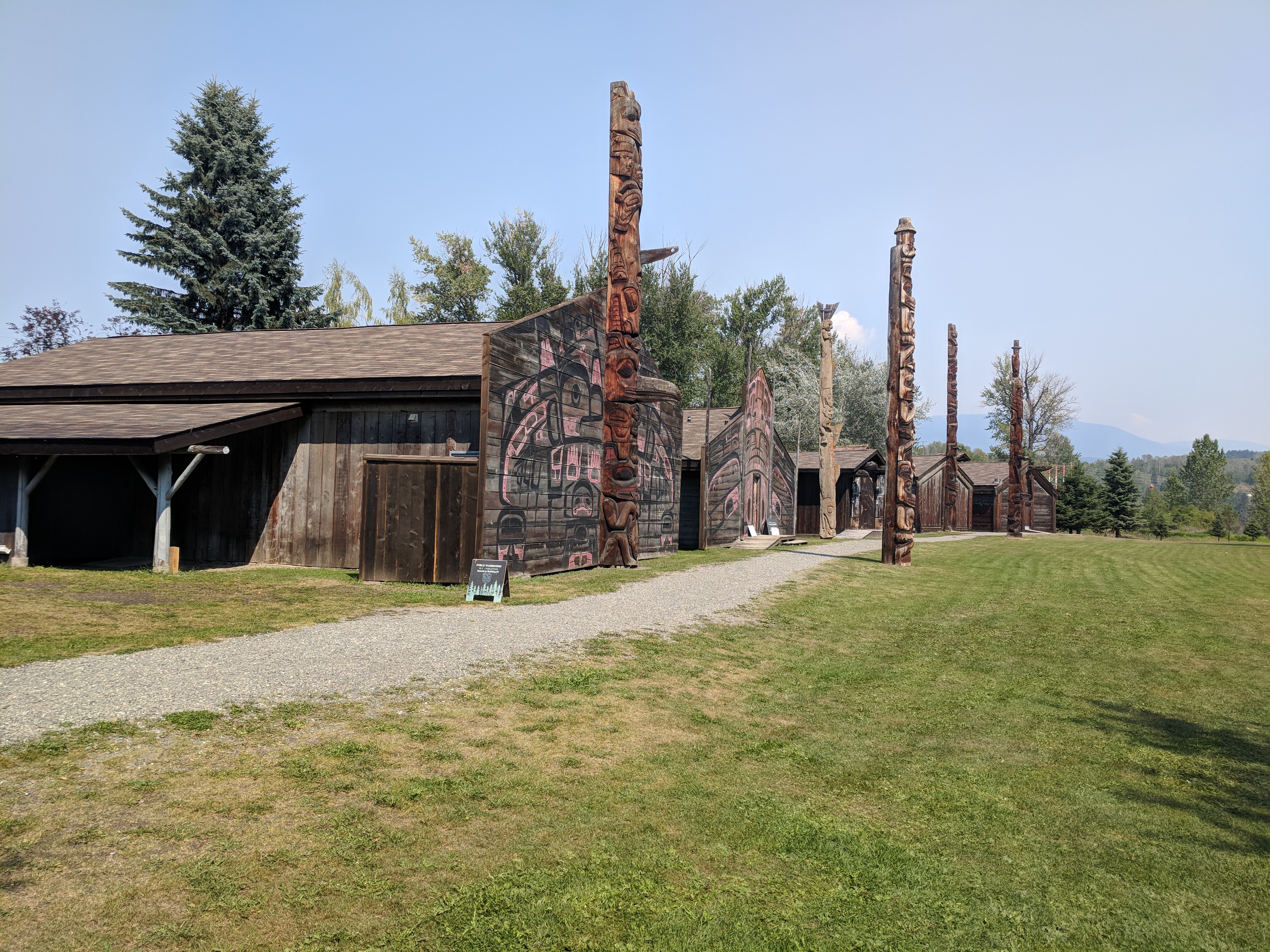 As a replicated ancient village, 'Ksan illustrates many features of a Gitxsan village from the distant past. For example, like its predecessors, 'Ksan's houses form a single line with each building facing the river. From this position, the large decorated house fronts and totem poles of the village are visible from the water. In conjunction with other features, such as the smoke house and food cache, 'Ksan illustrates characteristics typical of a past Gitxsan village.