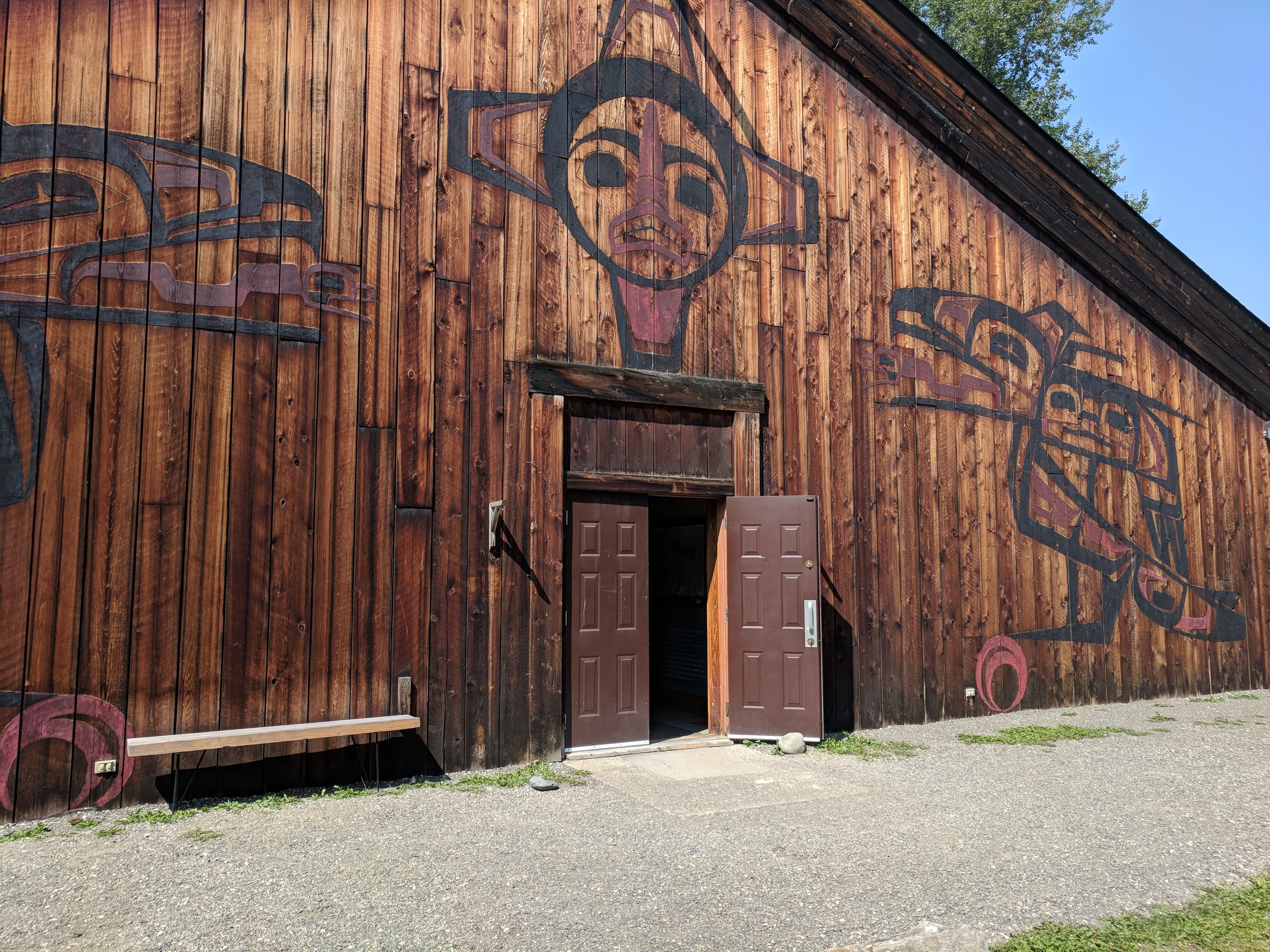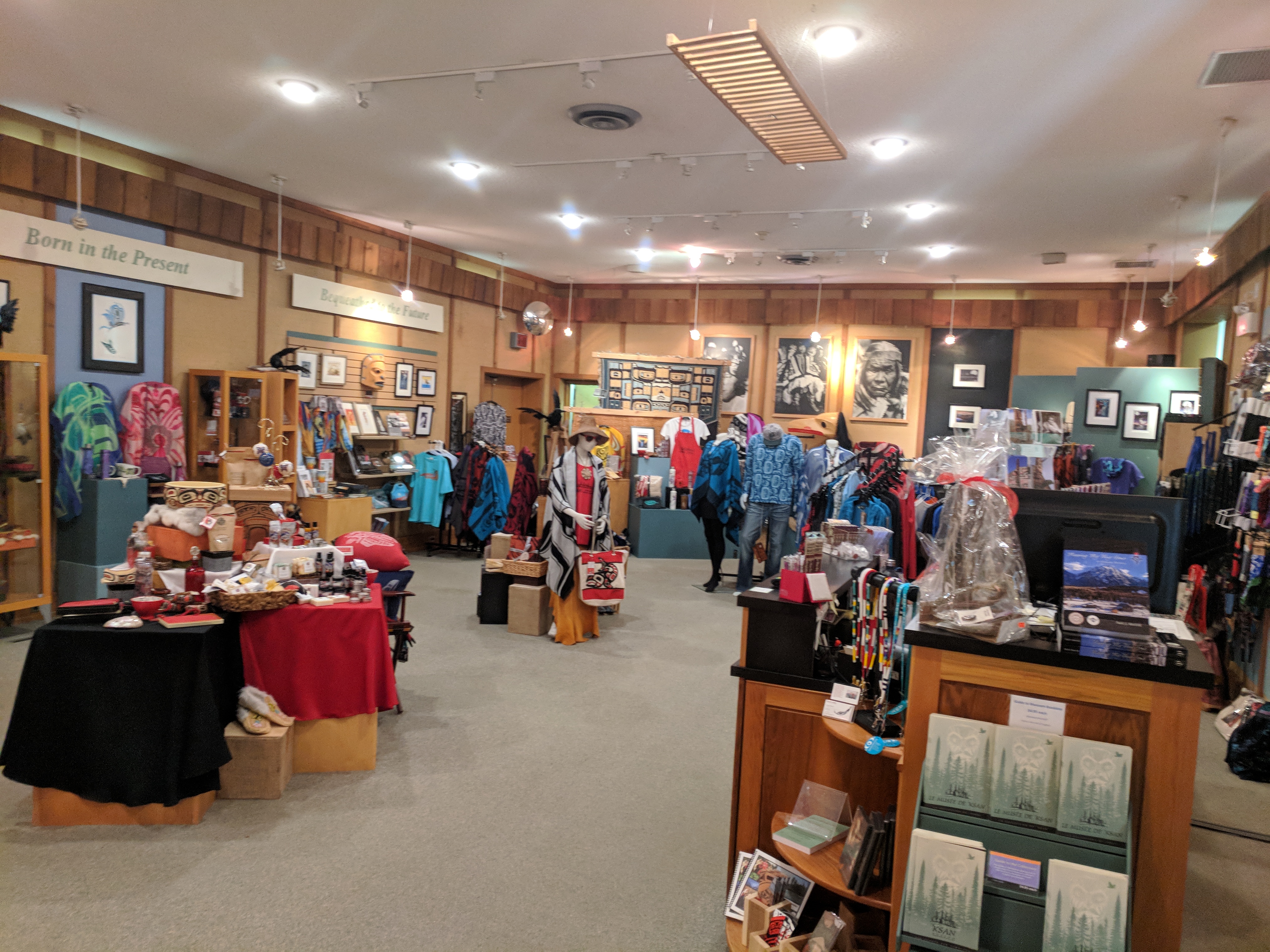 The museum is the oldest component of 'Ksan Historical Village and Museum. Since 1960, 'Ksan's antecedent the Skeena Treasure House, and the present 'Ksan Historical Village and Museum, have been amassing a sizable collection from the surrounding area.
'Ksan's museum collection  consists of approximately 600 items. Comprised of both ceremonial and utilitarian materials, this collection illustrates the great diversity within the material culture of the Gitxsan. Items include bent boxes, ceremonial masks, button blankets, shaman's regalia, fishing gear, hunting utensils, and assorted lithic artifacts housed in a proper museum facility with environmental controls.
We are first and foremost an educational institution and are pleased to make our archives available to those interested in learning more about the Gitxsan culture. For further information, please email ksan@gitanmaax.com.
When visiting 'Ksan, the museum is located in the first building on the path. The Museum, Gift Shop, and Administration building operate on a seasonal schedule.